VW says it offers "coupe-like" styling, but what does that mean?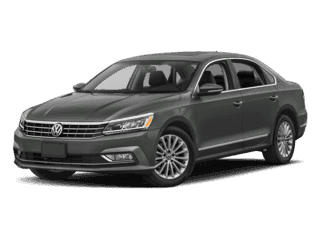 Difference between a coupe and a sedan
When you go to buy a new car, you'll find that every vehicle in the Volkswagen lineup is called a sedan. If you don't know much about cars, you might be wondering what the difference is between a coupe and a sedan, much like it can be confusing to learn what the transition is between a crossover and a full-size SUV.  Typically, you'll hear that the key difference is that a sedan has four doors while a coupe has two. This is true, but things go just a touch further than that.
Four-door coupes
In the Volkswagen lineup, VW doesn't refer to its vehicles as "four-door coupes," though this isn't unheard of in the industry as a whole. In recognition of the fact that coupes are typically considered to have two doors, VW has referred to models like the CC and the upcoming Arteon as having "coupe-like" styling. So what does this mean?
Many coupes have less rear seating space, possibly offering just two seats in the rear rather than three. The Volkswagen Arteon isn't considered a coupe because it is still spacious in the rear. Coupe-like styling, then, refers primarily to the profile of the vehicle. One indicating it is a sedan, other than the four doors, is the small window behind the C-pillar. Still, you'll find the roofline has a deep fastback design that gives a noticeable curve from the roofline. Compare that to the side profile of the 2018 Volkswagen Passat, which follow the line of the roof before flattening out at the trunk, and you'll see what we mean.
Sedans, then, are typically seen as practical and sophisticated, while the styling of the coupe is a bit sportier in appearance.
Do you favor coupes or sedans? Share your thoughts with a comment here at the Volkswagen of South Mississippi Blog.