Which VW models have ACC?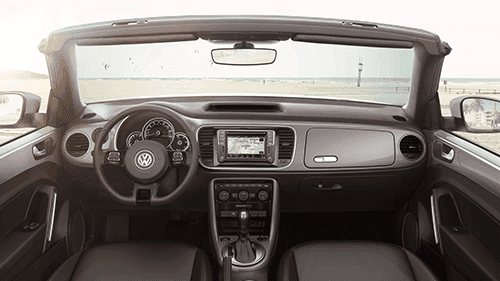 How does Volkswagen Adaptive Cruise Control work?
Sometimes it's hard for us to believe that there are new 2018 models out there that don't have standard cruise control. Maybe because life is just not like that when you shop for VW. At this point, it seems obvious to us that cruise control is a necessity for highway driving, especially for commuters and frequent travelers. Driving with your foot on the pedal for an hour or more can be a real strain. Another strain? Finding yourself stuck behind someone who doesn't have cruise control or isn't using it. To help combat against inconsistent speed, Adaptive Cruise Control helps drivers keep a safe following distance. So how does this work in your Volkswagen and which 2018 models have it?
How to use Adaptive Cruise Control
To use Adaptive Cruise Control, you must turn on cruise control by pressing the topmost button on the left side of the multifunction steering wheel. Once you reach the desired speed, press the Set button. You'll see the set speed in the gauge cluster. Vehicles equipped with ACC will automatically retain a safe following distance by using data from front radar sensors, with the system working at speeds between 20 and 95 mph. You can adjust the following distance with five different settings available.
So which models have this convenient feature? You'll find all the following models offer it as an available feature dependent on trim level:
2018 Tiguan
2018 Passat
2018 Golf Sportwagen
2018 Golf Alltrack
2018 Golf GTI
2018 Atlas
2019 VW Jetta
2019 VW Arteon
We're already seeing that the VW Jetta will be offering the ACC system, which is a bit of a surprise given that the compact car it the most affordable in the lineup. This suggests big things could be coming for 2019. Stay tuned here at the Volkswagen of South Mississippi Blog for more updates.