VW introduces light commercial van concept for the BUZZ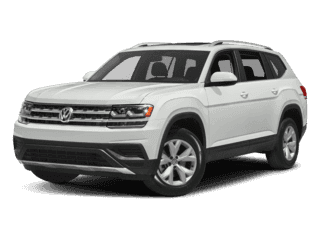 Volkswagen I.D. BUZZ CARGO Concept Van
We've been excited for the I.D. BUZZ as a potential reintroduction of the Microbus, but it seems the model is a few years out from production. Now VW has unveiled another concept of this model in the form of a light commercial vehicle. The I.D. BUZZ CARGO would be an all-electric van made from commercial use. Though it's not available in the U.S., VW is already known for the Transporter, but the I.D. BUZZ CARGO would be different in its features and the fact that it's built on the MEB platform.
Could be available in 2021
We often think of fuel economy in terms of everyday driving, but the commercial vehicle industry pays an enormous role in pollution. The I.D. BUZZ CARGO is a zero-emission concept and it could reach up to 340 miles on a single charge. Driving range has been a key reason that electric vehicles are slow to be widely adopted.
As a light commercial vehicle, the I.D. BUZZ CARGO has a maximum payload of 1,760 pounds, but actual cargo volume was not announced.
Some impressive features that are different from the standard I.D. BUZZ include a solar roof that can produce enough energy to extend the driving range up to 9.3 miles daily, depending on weather conditions.
A unique feature is electronically controlled front doors and sliding door on the passenger side, which is recognized by a digital key sent from a smartphone for added security.
I.D Pilot is presented in the concept, though Level 4 autonomous driving won't be available for initial production. Another concept feature we've previously seen, augmented reality, is shown on the concept, along with various Internet of Things function such as Safety Check, which indicates if there are any missing tools or parts.
Obviously, commercial vehicles and their features are most exciting for those who run businesses, but as VW works on this, it makes it clear that the I.D. BUZZ isn't just a concept. The vehicle will be going into production. Are you excited for the BUZZ? Share your thoughts with a comment here at the Volkswagen of South Mississippi Blog.