VW is closer to making driver assistance features standard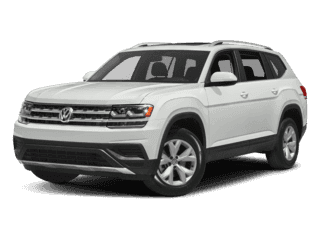 2019 Volkswagen standard driver assistance features
It's strange to think that Bluetooth is considered a standard for the vast majority of automakers, but safety features are still considered a luxury. We're looking at you, driver assistance features. Though most OEMs will agree that automatic emergency braking is a necessity for new vehicles, the same isn't often said for blind spot monitoring or lane keeping assistance. Still, both functions help alert drivers when they may be about to make an error that could result in a collision. These functions not only help keep the driver safe, but helps improve safety for others on the road.
Which features are becoming standard for 2019?
Most models provide a variety of standard driver assistance features. Volkswagen is a brand that has been at the forefront of increasing these features for its base models. Though features do differ per model, you'll find that the vast majority now offer Blind Spot Monitor and Rear Traffic Alert. The first provides an audible and visual alert if one makes maneuvers to switch lanes if there is a vehicle in the blind spot. Rear traffic alert provides similar signals for those who may be reversing when there is a car or pedestrian behind their vehicle. Even the Volkswagen Beetle, which is being discontinued after the 2019 model year, has received this upgrade.
The 2019 Volkswagen Jetta, which is the most affordable model in the lineup, is one that does not have standard driver assistance features. A package is available on the base model, however, to add on Forward Collision Warning, Blind Spot Monitor, Rear Traffic Alert and Autonomous Emergency Braking. These features are standard on the second trim, the SE, along with a variety of other convenience features that make it well-worth the upgrade.
How important are driver assistance features to you when you're researching new vehicles? Share your thoughts with a comment here at the Volkswagen of South Mississippi Blog.