VW asks if you're a Flintstone or a Jetson in new ad campaign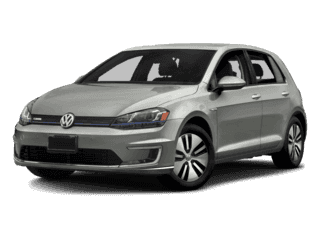 Volkswagen Plug into the Present with the JetSons
When you think of an electric vehicle, what's the first thing to come to mind? If the answer is some bulky and shapeless model that is so quiet it sneaks right up on you, then you're only half right. It's true that EVs are still silent, but design has improved along with range and the "fun factor" of driving. Much of the negative impressions electric vehicles left on consumers have been upgraded, but the reputation remains. Volkswagen is seeking to fix this with a new Plug into the Present with the JetStones advertisement. This is just the first commercial that will be part of a larger Electrify America campaign. The goal is to show consumers that EVs can not only be fun to drive, but the charging time and infrastructure are being enhanced every day.
Are you a Jetson or a Flintstone?
What better way to address the concept of past vs present than with some of our favorite childhood cartoons? Though the Flintstones have a place in our hearts, we have to admit that we wouldn't want to do things like they do in Bedrock. The future is here when it comes to EVs and if you're in the market for a new car, there are plenty of options. Though Volkswagen does offer the e-Golf, the brand chose not to put the focus entirely on its own brand. This ad, for example, features the Chevrolet Bolt. Future ads may include offerings from Hyundai, Honda, Nissan and BMW.

There are plenty of options currently on the market for those who want to drive cleaner. Volkswagen will also be adding a variety of options starting in 2020 through its I.D. family of electric vehicles.
What's stopping you from driving and electric car? Share your thoughts with a comment here at the Volkswagen of South Mississippi Blog.