New Spektrum Program launches for the 2019 VW Golf R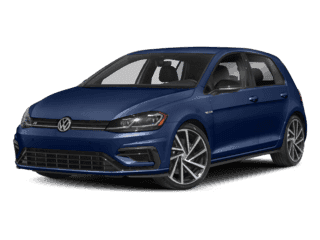 Volkswagen Spektrum Program Custom Color Options
For some of us, the novelty of color has worn off. Provide a simple, black car or SUV and we'll be fine not sticking out and knowing that the color won't be an issue for resale value. For others, that joy we all felt when deciding which color is our favorite color in childhood never quite wears off. If you still feel that sense of whimsy when a vibrant yellow vehicle passes by, then you'll be excited by the custom color options now presented for the 2019 Volkswagen Golf R through the Spektrum Program. At its introduction, the Spektrum Program is only offered for the Golf R, but who knows if that might change if the interest is there.
How much is a custom color for Volkswagen?
If you've been eyeing up the 2019 Volkswagen Golf R, you already know the model is a premium option. Take a test drive and sit in the plush leather seats and you'll instantly feel that it's a step above the other non-luxury vehicles in the lineup. It's just that good.
Obviously, the high-quality interior and premium feel is just a cherry on top for the 2019 Volkswagen Golf R. This model is known within the lineup as the performance option. With a 2.0-liter turbocharged 4-cylinder engine delivering up to 292 horsepower, it's no wonder that it's a top pick for automotive enthusiasts and lifelong VW fans.
The Volkswagen Spektrum Program is first being offered for the 2019 Volkswagen Golf R because the model is already a bit of a dream car for many, which naturally makes it a vehicle people splurge on. With a starting MSRP of $2,500, a custom color option isn't for everyone. For those who plan to customize, though, it is a factory-delivered choice for VW quality.
Which Volkswagen Spektrum Program color is your favorite? Share your thoughts with a comment here at the Volkswagen of South Mississippi Blog.