Keyless access with push-button start makes life just a little bit more convenient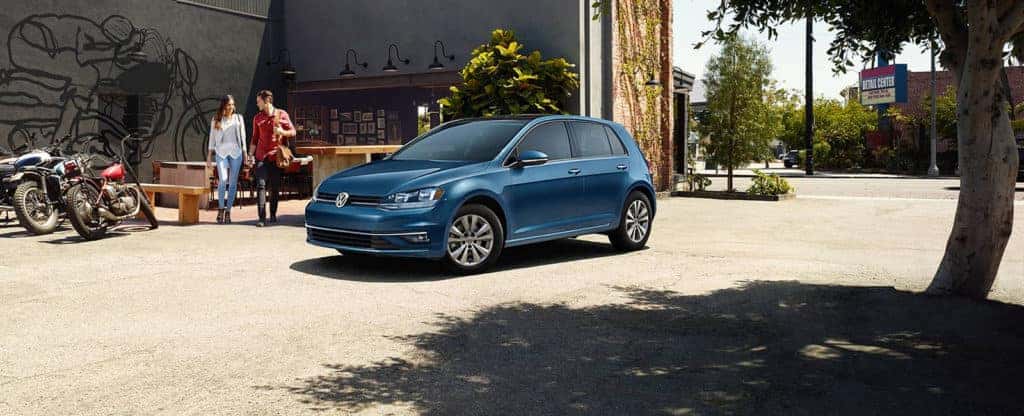 Does the 2018 Volkswagen Golf have keyless access?
When it comes to standard features, our expectations have changed a lot over the last few decades. At one point, air conditioning was thought to be a luxury. These days, especially in the sweltering heat of summer, you wouldn't catch us behind the wheel of a model that doesn't have ice cold A/C. Climate control might feel like a must have, but for those asking whether the 2018 Volkswagen Golf has keyless access, it's clear this is still a convenience.
Remote entry vs keyless access
Technically speaking, most modern cars have remote entry. The days when we stick a
key into a lock and twist to open our car have pretty much been reduced to rare occasions when a key fob has died or we need to use a spare key.
Remote entry is different from keyless access, however. What keyless access means is that there is a sensor that your Volkswagen recognizes and when you come within a certain range, the doors will automatically unlock. Likewise, when you walk away, your doors will lock. Though of course, you can still manually do this.
Keyless access is always paired with push-button start. This means that you need to have your keys in your pocket or bag at all times, but they never had to be removed. It's an especially useful feature when your arms are full and fumbling for your keys might cause you to drop something.
All this said, does the 2018 VW Golf have this as an option? The Golf comes in S and SE trims for the 2018 model year and you'll find that the SE trim has the keyless access with push-button start as a standard feature. It is not, however, available on the base trim.
Do you have any other questions about VW features and availability? Contact us here at the Volkswagen of South Mississippi Blog.