2019 Volkswagen Beetle Final Edition spells doom for the model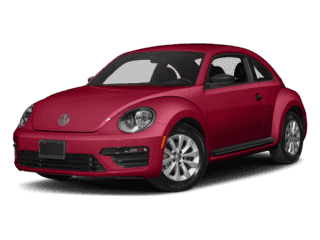 A brief history of the VW Beetle in the U.S.
When you look up the history of the Volkswagen Beetle, you'll learn that the vehicle's history dates back to the 1930s, and it would seem the vehicle has been in production non-stop since then. Well, this is technically true, but very misleading for those of us in the U.S. The model's history is not nearly so long here and far from that continuous. Here's a brief look at the Volkswagen Beetle's availability here in America.
VW Beetle introduced in 1950
As most are aware, Volkswagen is a German automaker. As such, the Beetle wasn't introduced to the U.S. market immediately. The first one to reach us was imported to the U.S. in 1950 and availability was limited. Popularity grew in the 1960s with the help of famous self-deprecating advertisements as seen on Mad Men. Horsepower figures continued to grow and there were slight tweaks to the rear windows, but redesigns weren't as frequent back then as they are today.
The Super Beetle was introduced in 1971, offering up what was then considered an impressive 60 horsepower. This was also around the time that VW started entering rally racing, which might have been the inspiration behind the famous Disney movie. If this seems like the height of Beetle popularity, you'd be right. The model stopped production in the U.S. in 1979 due to decreasing sales.
History will have it that the Type 1 stayed in production until 2003, but that's because it continued to be manufactured in Mexico. Here in the U.S., it didn't return until the 1998 New Beetle. Since then, the New Beetle received a few facelifts and refreshes, with a complete redesign in 2012 bringing us to the current generation Beetle. You'll recall that the Golf, once called the Rabbit in the U.S., was introduced to us in 1975. Some blame the Golf/Rabbit for the Beetle's downfall, but the water-cooled hatchback was a necessity to compete against other automakers. This Golf is currently in its seventh generation, however, so it points to the ways in which the Beetle hasn't changed nearly so much.
The Final Edition Beetle will be coming out next year in SE and SEL trim levels. It will feature a host of driver assistance features and Apple CarPlay and Android Auto integration, but most of the appeal will center on classic color options, badging and interior design as an homage to the vehicle's history.
Do you think the VW Beetle will make a comeback? Share your thoughts with a comment here at the Volkswagen of South Mississippi Blog.